Implant-Retained Crowns & Bridges – Waverly, NE
Say Goodbye to the Gaps in Your Smile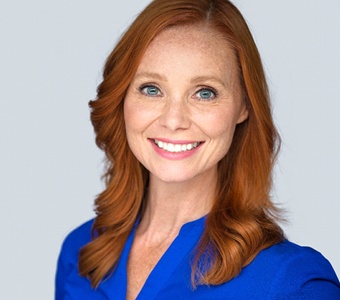 The loss of one or more teeth can lead to daily annoyances and embarrassment. It can even increase the likelihood of future oral health problems. Thankfully, modern dentistry offers a number of ways to address any level of tooth loss. Dental implants are the best option for most patients because they are versatile, extremely sturdy, and long-lasting. On this page, we specifically discuss implant-retained crowns and bridges and how they may benefit you.
Why Choose Amberly Dental for Implant-Retained Crowns & Bridges?
Start to finish treatment in one location
Beautiful, natural-looking results
Highly trained implant dentist
How Dental Implants Work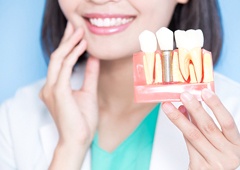 Implant Crowns & Bridges — The Basics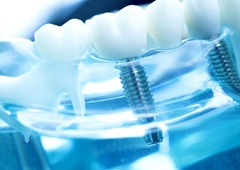 An implant-supported crown is often the best way to replace a single missing tooth. It gets attached to the top of a single dental implant. The crown can be shaped and shaded in a way that allows it to replace any missing tooth. It functions just like a normal tooth, so if you receive one of these crowns, you will not have to worry about taking a lot of extra precautions to care for it.
An implant-supported bridge is similar to a traditional bridge in that it contains one or more crowns, along with one or more pontics (artificial teeth). Its purpose is to replace multiple missing teeth in a row. The crowns in this type of prosthetic get placed over dental implants rather than over the natural teeth. Depending on the extent of the tooth loss being treated, an implant-supported bridge may require one, two, or more dental implants to support it.
When you visit Dr. Vacek for your implant consultation, he will evaluate your tooth loss and your oral health. Then, he will recommend the best type of implant-supported prosthesis for you.
The Benefits of Implant-Supported Prosthetics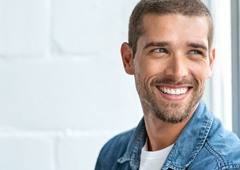 A traditional dental bridge can provide reliable tooth replacement, but implant-supported prosthetics are superior in a number of ways:
Preservation of the natural teeth. A traditional bridge requires that supporting natural teeth be filed down before they will fit beneath the crowns. Dental implants allow healthy dentition to stay whole.
Non-implant tooth replacements may last for just 5 – 10 year or so. Dental implants have the potential to last for decades.
Bone preservation. Because dental implants bond with the bone around them, they help to prevent the jaw deterioration that normally occurs after tooth loss.
Natural feel and function. Dental implants feel, look, and function like natural teeth. You might even forget that they're there!
Are you interested in learning more about implant-retained crowns and bridges? Contact Amberly Dental today to schedule your consultation with Dr. Vacek.