Preventive Dentistry – Waverly, NE
Stop Cavities Before They Even Begin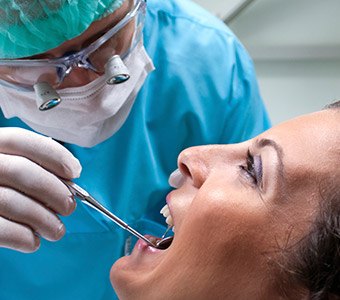 The key to having a beautiful smile you never have to worry about is simple, and it all comes down to one word: prevention. With regular dental checkups, teeth cleanings, and the other services listed below, we can make sure you and your entire family are able to avoid cavities and gum disease so they won't turn into more troublesome (and costly!) problems later. We recommend that patients come to see us at least once every six months so we can keep their smiles nice and protected with preventive dentistry in Waverly!
Why Choose Amberly Dental for Preventive Dentistry?
Digital technology helps us find & treat issues in less time
Great for children, adults, & seniors alike
Teeth cleanings stop cavities & remove stains at the same time
Dental Checkups & Teeth Cleanings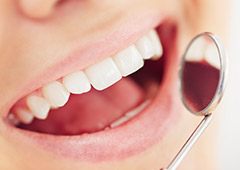 The standard dental checkup and cleaning is the backbone of all quality dental care. At these preventive dentistry appointments, Dr. Vacek will thoroughly examine your teeth, gums, jaw, bite, and existing dental restorations to make sure that everything is in good shape. If he spots a problem, he can help you take care of it right away. And with a professional teeth cleaning, one of our skilled dental hygienists will be able to completely remove plaque and tartar deposits from your teeth and gums, particularly from those areas your brush and floss can't reach at home.
Children's Dentistry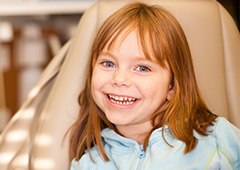 A child's early dental experiences are crucial, and they can lead to a lifetime of healthy habits or a series of stressful appointments if not handled correctly. At Amberly Dental, we go out of our way to ensure that our little patients always have a good time at the dentist while also learning the importance of dental care. While we have them laughing and smiling, we'll provide a number of kid-friendly dental services designed to prevent tooth decay and ensure their proper oral development.
Learn More About Children's Dentistry
Dental Sealants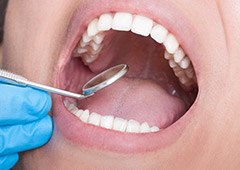 The back teeth are actually the most likely to develop cavities because their rough and pitted surfaces easily trap food particles and plaque, and they can also be quite tricky to adequately clean while brushing (especially for young children who are still learning how!). To keep these teeth safe, we can apply a thin and clear barrier called a dental sealant. Made of a plastic-based material, it goes onto a tooth as a liquid and quickly hardens into place, protecting the enamel from harmful plaque, bacteria, and acids for years to come.
Nightguards for Bruxism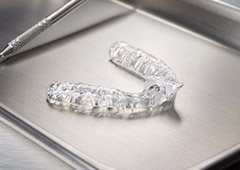 Many people unconsciously grind their teeth while they sleep as a response to daily stress, so much so that dentists actually have a term for it: bruxism. This condition can wear down the teeth, make them more sensitive, and even lead to chronic headaches. To help patients dealing with this issue rest easy, we can provide them with a custom-made nightguard. This small oral appliance fits comfortably over the teeth to prevent any harmful contact throughout the night.