Veneers – Waverly, NE
Smile Makeovers in Just Two Appointments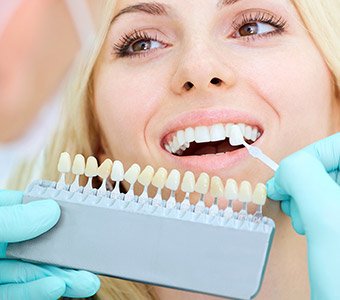 What do you do if you have stained, broken, or misaligned teeth but don't want extensive dental work? Do you throw in the towel and live with the disappointment your smile instills? No! Veneers, Lumineers, and DURAthins are revolutionary cosmetic dentistry treatments that mask imperfections – nearly all of them – in just two visits. Want to learn more? Contact our Amberly Dental team to schedule a consultation for dental veneers in Waverly.
Why Choose Amberly Dental for Veneers?
Eliminate tooth stains, chips, cracks, & gaps at the same time
Always custom-designed to fit a patient's specifications
Only takes two visits to deliver dramatic results
You may not have heard about veneers – millions of Americans are keeping the secret to themselves. Chances are your neighbors or coworkers have had this procedure, but the results are so lifelike you can't tell the difference. With modern porcelain materials and methods of bonding, the results are extremely natural looking and long lasting.
Veneers, Lumineers, and DURAthins are thin porcelain casings that cover tooth surfaces. They can mask stains, chips, breaks, and misalignments while also altering the size and shape of teeth.
Veneers are custom designed and require some tooth reduction prior to placement. Lumineers and DURAthins are brands of minimal-prep veneers that can be placed with little alteration to tooth structure.
These modern miracles of cosmetic dentistry take just two visits to place. They're often labeled "instant orthodontics," and they're perfect for patients looking for alternatives to metal braces. Talk to Dr. Vacek about your veneer options at your cosmetic dentistry consultation.
Amberly Dental Welcomes New Patients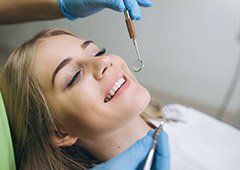 Visit our Waverly, NE dental office for family-friendly care in a technologically advanced atmosphere. We treat patients of all ages with quality family dentistry, cosmetic dentistry, and implant dentistry. Our dental office serves Waverly and nearby Lincoln, as well as Greenwood, Davey, Ashland, Ceresco, and surrounding areas.