Waverly, NE Dentist
Get to Know Dr. Tim Vacek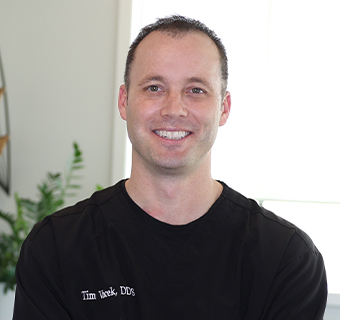 Dr. Vacek first opened Amberly Dental in 2009, quickly establishing a strong tradition of outstanding clinical care and patient-focused attention for people in need from Waverly and the surrounding communities. He loves what he does, and that genuine passion will clearly shine through from your very first appointment! To learn more about his background, click here to watch Dr. Vacek's video or keep reading below:
Why Did You Decide to Become A Dentist?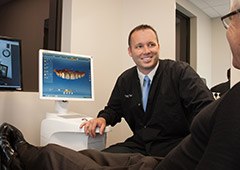 Dr. Vacek always liked the idea of working in science and medicine, but above all else, he wanted to be able to help people through his job. Eventually, he chose dentistry because the positively impact he could have on someone's quality of life felt much more direct – additionally, he enjoyed the idea of working with his hands throughout each day. Today, he takes a great amount of pride in what he does and always looks forward to getting to meet new people each day. His patients are his friends!
Where Did You Study Dentistry?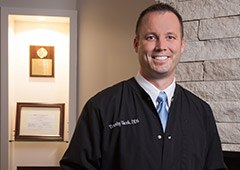 Dr. Vacek is originally from Fargo, ND. He attended the University of Nebraska Medical College of Dentistry, achieving his DDS. While he first practiced in the state of Wisconsin, he eventually returned to Nebraska to be closer to family.
He is also highly enthusiastic about pursuing continuing education, routinely completing over 100 hours of advanced training per year. He is a graduate of Implant Seminars in Miami, FL and is proud to have the specialty education needed to provide both surgical dental implant placement and restoration in one office for his patients' convenience. Additionally, he is an evaluator for the highly respected dental journal Clinician's Report and currently maintains memberships in:




Outside of the Dental Office, What Do You Like to Do?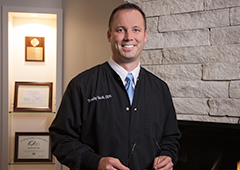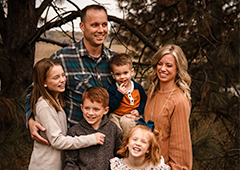 At home, Dr. Vacek and his wife Kari are the proud parents of four wonderful children, and he always enjoys spending his free time with them. He loves being outdoors and doing activities like fishing, hunting, and playing sports when he's away from the dental practice. He is also a big mountain biker and has even competed in a few races.