Meet Your Trusted Waverly Dental Team
A dentist is often only as good as the people they surround themselves with, which is why Dr. Vacek and Dr. McCoy have hand-selected a team of outgoing, skilled, and highly-knowledgeable hygienists, assistants, and administrators. Every day, they come to our office with one simple goal in mind: to give our patients the smoothest and most stress-free dental experience possible. From check-in to checkout, you'll learn to love our team starting at your very first visit. Read on below to learn more about our fantastic team!
Julie – Office Manager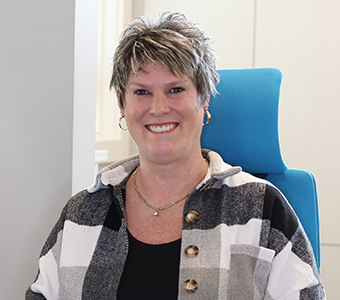 Julie has been in the dental world for an impressive 20 years, and we are pleased to add her experience to our team. She is passionate about helping patients' dental wellness and says she loves working with her wonderful coworkers. Julie is originally from Greenwood, NE and studied dental assisting at Southeast Community College in Lincoln. Her family includes a son, daughter, two grandsons, and her dog, Marley. Julie loves to cook and in her free time enjoys swimming, camping, fishing, and being outdoors in general. She also can't wait for the installation of her new pool!
Kelsey – Registered Dental Hygienist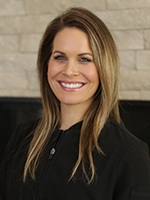 Kelsey graduated from UNL in 2007 with a bachelors degree in Business Administration. After attending a dental mission trip in Costa Rica, she quickly realized her true passion is helping others. Following her love and desire to improve the lives of those around her, Kelsey took a leap of faith and continued her education at Iowa Western Community College and Creighton Dental College. She received a degree in dental hygiene and started working for Vacek Family Dentistry in January 2017. "I feel incredibly blessed and honored to be able to work along side with one of the best teams in the field of dentistry," said Kelsey. Kelsey loves all things creative - from photography to baking fancy sugar cookies. She enjoys spending time with family and friends. Her favorite activities include good wine, traveling, running half marathons, spending time on the farm back home, and cheering on the Huskers.
Tami – Registered Dental Hygienist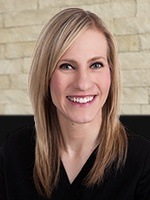 Tami has more than a decade of experience in the dental field, and she joined our team in 2018. She loves building relationships with her patients after years of providing gentle, compassionate care. Tami studied at the University of Nebraska at Lincoln, and she earned her bachelor's degree in hygiene at the University of Nebraska Medical Center College of Dentistry. She is certified in CPR, nitrous oxide monitoring, and local anesthesia administration. Tami grew up in Overton, and she is married to Seth, her high school sweetheart. The couple met detasseling corn! They have three fur babies, Kallie the kitty, and Athen and Moracca who are Siberian huskies. She enjoys traveling, game nights, reading, and Kansas City Chiefs football.
Ginny – Registered Dental Hygienist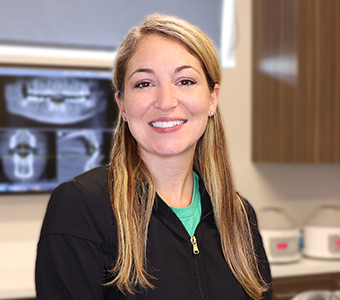 Ginny has been with us since August of 2012 and she holds plenty of titles. With a BA in Dental Hygiene from UNMC College of Dentistry, she's also a member of ADHA and NDHA. She uses digital x-rays, our intra-oral camera and provides thorough periodontal assessments. She also provides prophylaxes and oral hygiene instructions individualized to each and every patient. She wants patients to feel as comfortable and knowledgeable about their hygiene visit as possible. Ginny loves coming to work every day knowing that she is delivering the very best in patient care. She's been a part-time/substitute hygienist at a variety of offices before, but she has found Amberly Dental as her career home. And she loves to work for a dentist that practices such passionate, quality care and allows her to also. When she's not working, she enjoys cooking, painting, and running. She's married to Kiel and they have 2 daughters, Gianna and Carmen
Olya – Dental Assistant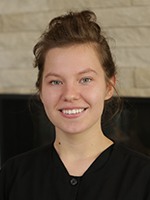 Olya joined our team and the field of dentistry in 2017. She studied dental assisting at Chattanooga State Community College and the Stafford Career Institute. She is also trained in radiology and coronal polishing. Born in the Ukraine, Olya grew up in Chattanooga, but she is fluent in English, Ukrainian, and Russian. She likes spending time outside, hiking, camping, and kayaking.
Sarah – Dental Assistant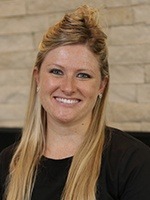 Sarah is a 2007 graduate of Central Community College in Hastings, Neb. with an Associate of Applied Sciences degree in Dental Assisting. She enjoys working chairside with Dr. Vacek to provide excellent dentistry with the latest dental technology. You may find her greeting patients, answering the phone or assisting patients with payments. Sarah is married to her husband Tim. They have two children, Keegan and Mallory. In her free time, Sarah enjoys spending time with her family and going back home to the family farm.