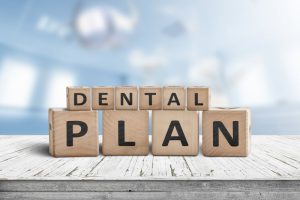 Since the onset of the COVID-19 pandemic, it is estimated that 7.7 million workers (and 6.9 million of their dependents) have lost their employer-sponsored insurance benefits. While one-third of those who became unemployed during this recession returned to work for the same employer, approximately 15 percent now work for another employer, which means that dentists who were in-network with workers' dental insurance before may not be now. Are you and your family in this situation?
Whether your insurance has changed or been dropped entirely, it's important to your overall well-being to keep your smile healthy and strong. In this blog post, we'll share why you should consider coming to Amberly Dental for your family's dental needs in 2021! We'll work hard to make everything affordable, no matter your situation.
We Take Most Dental Insurance
If your dental insurance company or plan has changed, our team is willing to work with you. We accept and are in-network with most plans, and we know how these companies do business. We can help explain your coverage, file claims on your behalf, and find ways to get the most out of your benefits to your advantage.
Our Advantage Plan
If you're like millions of others around the country who have lost their dental insurance benefits because of COVID-19, you don't have to forsake your oral health. At Amberly Dental, we offer our Advantage Plan, which provides many of the same benefits as insurance without the headaches. For an annual fee, you receive two cleanings per year along with X-rays and two fluoride treatments. In addition, you also get a 20 percent discount on basically all other services, including cosmetic procedures. As a result, you can still save significant money while taking care of your smile!
Services We Offer
Have you ever visited a dental practice only to be told that you need to see a specialist at a different office? That typically isn't a problem for our patients. Even for more complex treatments, like dental implants, we can handle the procedure in-house, so you can continue to work with a team you already know and trust. Whether your child needs a checkup, your spouse needs sleep apnea treatment, your aging parent needs implants, or you want a brighter smile, you can get everything you need in one convenient location!
Dentist Qualifications
At Amberly Dental, we are proud to have Dr. Vacek leading our practice every day. He earned his dental degree at the University of Nebraska Medical College of Dentistry, and he completes over 100 hours of advanced training per year to continually sharpen his skills. In addition, he has equipped our practice with some of dentistry's most innovative technology, such as the CT cone beam scanner and digital X-rays, which means our patients enjoy the absolute best care available.
Your oral healthcare doesn't have to put extra financial stress on your budget. Regardless of your situation, Dr. Vacek and our team at Amberly Dental are here to help you keep smiling through thick and thin.
About the Practice
Dr. Vacek opened Amberly Dental in 2009, after he completed dental school at the University of Nebraska Medical College of Dentistry. He has been practicing for more than 12 years and finds great satisfaction in providing affordable dental care to his patients. In addition to the American Dental Association, he belongs to the Nebraska Dental Association and the American Academy of Implant Dentistry. If you have a questions about insurance or dental healthcare costs, you can contact the Amberly Dental team by clicking here.