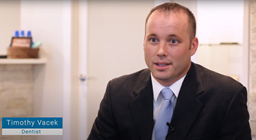 The majority of American adults have at least one dental crown making it the most common prosthetic treatment in the U.S. The procedure has evolved from a 2 week process into a 2 hour process. However, not all dentists have embraced the evolution. How are you to decide what type of crown is best for you? A Google search on "same day dental crowns" results in over 15 million results displayed in 1.14 seconds. As a practicing dentist, I decided to see what this information says.
What I discovered was shocking. The top 3 results compare same day (2 hour) crowns to lab fabricated (2 week) crowns. All 3 have surprisingly similar information: Same day crowns are more convenient but are not as strong as lab crowns. I'm here to say this simply isn't true and in my experience same day crowns are every bit as good…if not better, than 2 week crowns.
In my opinion, the problem here is that these articles are using outdated information. The real problem is that you may make a detrimental decision based on flawed information. So, what are the facts and how could a 2 hour crown be better than a 2 week crown?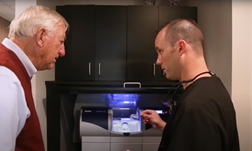 As a consumer I know what it's like to research and sift through information found on the internet. It's time consuming and seems increasingly unreliable. As a dentist I have extensive experience using both types of crowns. When choosing the type of dentistry you want, I'd recommend starting with the latest information then use common sense then base your decision based on what feels most comfortable to you.
Dental crowns can be made out of several materials. In the 1980's gold crowns were the most popular.  Due to undesirable esthetics, labs began to veneer the gold with a white porcelain.  In the early 2000's a type of "all porcelain" crown began to emerge.  This material was beautiful but admittedly, not strong and often fractured. Important to note, this porcelain was also the first material used for "same day" crowns.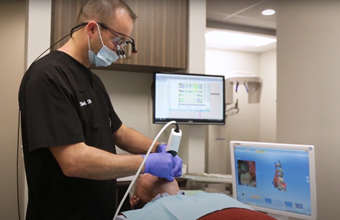 In the last 2 decades dental technology has advanced dramatically. For starters, the original porcelain is rarely used. More popular than both gold and porcelain fused to metal, is now a material called zirconia. Furthermore, there are multiple types of zirconia along with several new porcelain materials with various strength and esthetic qualities. The bottom line is dental materials are evolving and same day crown technology is evolving with them. We have the ability to make all the most popular crowns including zirconia, all ceramic, lithium disilicate, composite, and hybrids of each. All in office and all under 2 hours.
It's clear that single visit crowns are equal to lab crowns but how could they be better?  Aside from the obvious convenience, there are several other factors.  Same day technology allows the dentist to seat the crown in a clean environment rather than 2 weeks later after wearing a temporary.  The technology allows precision viewing of the tooth and instant feedback if something needs to be modified. Also, the dentist who worked on the tooth is the same person designing, making, and standing behind the crown.   
The crowns we make at Amberly Dental are every bit as durable and esthetic as is possible with modern dentistry.  I have placed them on family members, other dentists, and when my tooth cracks you can be sure I will fix it with a crown made here in 2 hours.