Dental Services Near Lincoln, NE
Comprehensive Services to Care for Your Oral Health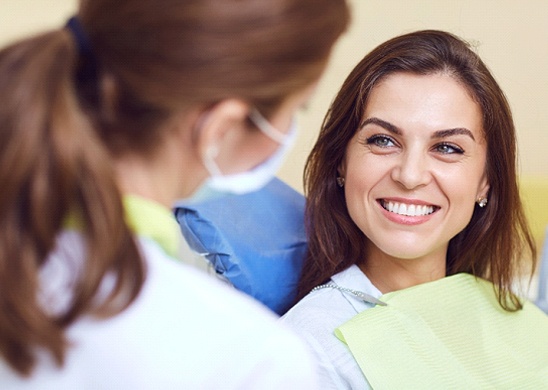 At Amberly Dental, we understand how important it is to have the convenience of one office for all your dental needs. This is why, as a dental office near Lincoln, NE, our team provides comprehensive dental services to help improve, restore, maintain, and even repair your smile. To help you better understand what we have to offer our patients, we invite you to spend some time reviewing the list of available services we provide to anyone seeking our help. Should you wish to schedule an appointment, ask questions, or take a tour of our office, please feel free to give us a call!
Dental Implants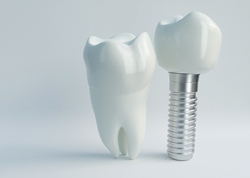 Missing teeth can often be the result of many factors, some of which include injury, gum disease, or even genetics. If you are living with an incomplete smile and are ready to do something about it, there's no better solution than dental implants. Whether you're missing one, multiple, or all your natural teeth along an arch, these custom-made restorations will blend in beautifully with your smile while working to improve your oral health and prevent further deterioration of your jawbone.
Same-Day Dental Crowns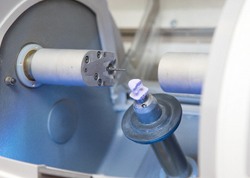 Using CEREC® technology, same-day dental crowns allow our team to restore your smile on the same day of your appointment! Instead of receiving a traditional crown that can take multiple appointments and a waiting period, same-day crowns are crafted in one hour here in our office. This allows you to spend less time traveling back and forth to our dental office and instead, leave with a complete, fully restored smile that is healthy, beautiful, and comfortable.
Root Canals & Tooth Extractions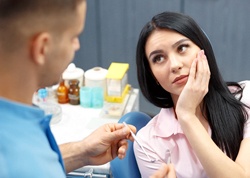 When an infection reaches the inner layer of your tooth (the pulp), you will most likely experience a severe toothache that only a root canal can address. This safe and effective procedure often gets a bad reputation, but it actually works to alleviate pain by removing the infection. But even if a root canal isn't enough to save your severely damaged or decayed tooth, Dr. Vacek and his team will perform a tooth extraction to safely remove it from its socket. You can trust that only under circumstances where no other option is possible will a tooth extraction be recommended.
Cosmetic Dentistry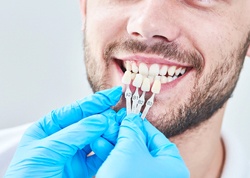 If you want your smile to radiate and help boost your confidence levels, you might consider how cosmetic dentistry can help you achieve your goals. From porcelain veneers to teeth whitening to Invisalign, your dentist near Lincoln, NE, can improve, enhance, and fully transform your smile into a beautiful work of art. All of this can be done using the latest tools and technology to ensure greater precision and faster results, so you can get back to enjoying life with a stunning new smile.
Preventive Dentistry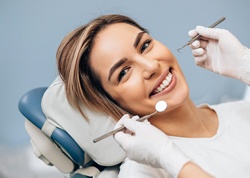 To prevent the need for restorative or emergency dental services, one of the best ways to keep your oral health in check is with preventive services. We are happy to provide regular dental checkups and teeth cleanings, family dentistry, and more to help you and your loved ones keep tooth decay, cavities, and gum disease as far away as possible. Dr. Vacek firmly believes in the benefits of preventive care, which is why he strongly encourages you see us twice a year to keep your mouth healthy year-round.