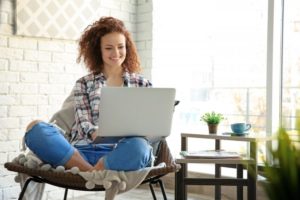 You've got hundreds of search results to graze through on your search for a new dentist in Waverly. It seems like an impossible feat looking for healthcare providers—especially if you're not sure what to keep an eye out for. Getting high-quality care is important to you, but you feel like there are so many factors that go into choosing the right dentist for you. Read on for some tips about what to look out for while you're on the hunt. <
What Kind of Training Do They Have?
While you're researching your new potential dentist, be sure to check out their biography on their website. This usually offers a window into how many years they've been practicing and whether they have advanced or specialized training. If you're looking into getting a certain procedure such as dental implants, you'll be able to get the highest quality of care with a professional who has extensive experience and knowledge about their placement, restoration, and surgery.
In their blurb, they may also mention whether they continue their education to keep up with the latest advancements in their field. This can ensure that their practices and the technology they use aren't outdated. Just like any other field, new discoveries are being made in dentistry every day, so it's important to find a professional who is well-rounded, up-to-date, and relevant.
Do They Offer Comprehensive Care?
Most professionals offer a service menu on their website where you'll be able to see all the different procedures they can do. Be sure to choose a dentist who can give you comprehensive care. This way, you won't have to travel across town and make separate appointments at multiple offices to get the treatment you need. Do they offer preventive care along with cosmetic and restorative treatments? This can save you stress and time down the road.
Are You Comfortable in Their Office?
Once you've narrowed down your list, be sure to visit their office. Is it clean and up to date? Is the team of dental professionals helpful, and do you feel comfortable asking them questions? Even though you may not be planning on spending a lot of time there, choosing a team that makes you feel welcomed and comfortable can help reduce any anxiety you may have and be a great foundation to form a lasting relationship.
Do They Have a Convenient Location and Office Hours?
It may not seem like a huge deal, but choosing a dentist that's close to your home or work and has convenient office hours can mean that you won't have to squeeze appointments into your lunch breaks. Choosing a professional who has the same hours as your work can cause you to put off your checkups and cleanings because it makes it difficult to schedule appointments.
Knowing what to look for when you're on the hunt for a new dentist can not only make the task less stressful, but also help narrow your results down. Instead of taking a gamble on your dental care, follow these tips to get the high-quality treatment you deserve.
About the Author
Dr. Vacek has been improving smiles in Waverly for over a decade. He focuses on providing his patients with individualized treatments and looking out for their best interests. As an active member of several professional organizations, he keeps up with the latest techniques and technology in his field. He also has advanced training and knowledge on providing surgical dental implant placement and restoration. For questions or to schedule an appointment, visit Amberly Dental's website or contact 402-786-2007.