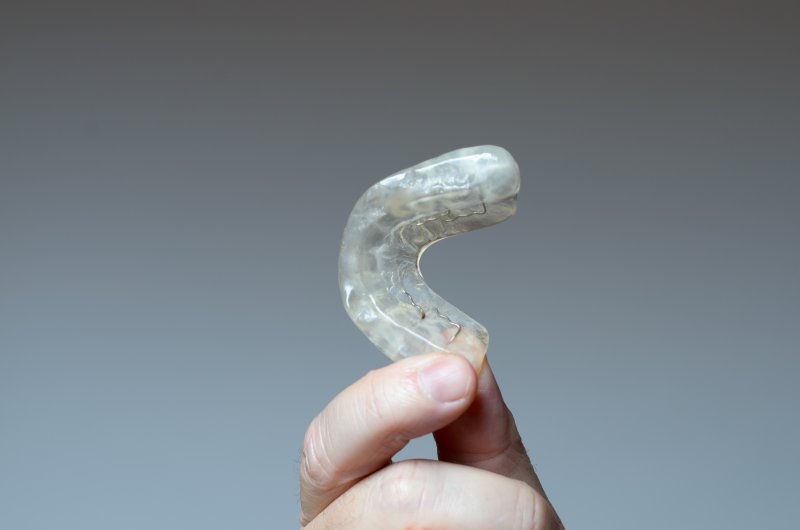 When it comes to the most common dental diseases, including tooth decay and gum disease, prevention is king. When you know the best prevention techniques, which is essentially daily oral care and routine dental visits, you're already most of the way there to achieving long-term oral health. When it comes to dental emergencies, prevention is just as important. Of course, the tips to know aren't always so clear, which is why an emergency dentist is prepared to lay them out for you in better detail.
Use a Mouthguard When Needed
One of the most common causes of knocked-out teeth is sporting injuries. Whether you're playing football, basketball or another sport that has a high potential for facial injury, wearing a mouthguard is incredibly important to preventing an emergency. While boil-and-bite mouthguards are widely accessible in sporting good and department stores, they don't last for very long nor offer the best level of protection. If you're looking for a long-term solution, custom-made mouthguards made by a dentist will offer the best protection and provide better durability.
Be Cautious When Eating Crunchy or Hard Foods
Whether you're eating a flatbread pizza or sucking on a hard candy, cracking a tooth can be a lot easier to do than you'd think. This is particularly true if your tooth was already damaged as a result of long-term erosion or decay. The best way to prevent damaging your tooth is to avoid tough foods altogether. However, if you must indulge, make sure that you always take careful bites and cut food into smaller pieces if necessary. At the very least you should opt out of eating hard candies which are not only likely to cause a cracked tooth, but expose your tooth to sugar for long periods of time.
Break Bad Habits
Believe it or not, dental emergencies can occur just by having a bad habit you wouldn't think twice about. For example, chewing on your nails, pen caps, pencils and on ice cubes can all result in a cracked or chipped tooth. If you have a nail-biting problem, keep your nails trimmed and buffed or take on a new habit that keeps your hands busy. Chew sugarless-gum instead of inedible objects or rock-hard ice cubes, as doing so will keep saliva production high and bacteria at bay.
Commit to Regular Dental Checkups
We can't talk about harm reduction without also mentioning routine dental visits. By coming in for a checkup every six months, dentists can confirm many aspects of your oral health. For example, they can:
Determine if your at-home care is working
Catch early signs of unconscious habits (i.e. teeth grinding)
Address dental issues before they become an emergency (i.e. place a filling now to avoid needing a crown later)
Perform treatments that provide additional protection (i.e. fluoride varnishes and dental sealants)
When it comes to avoiding dental emergencies, prevention is more than half the battle. Schedule an appointment with a dentist today if you're overdue for your next checkup and cleaning!
About Amberly Dental
The dentists and team members at Amberly Dental are trained to help patients avoid dental emergencies with helpful oral care tips and provide preventive treatments. In the event that you experience a dental emergency, don't hesitate to contact their office through their website.