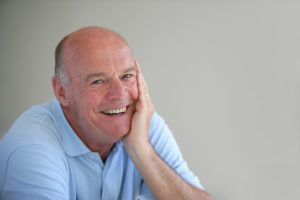 A missing tooth can leave you unable to eat the foods you love and speak properly, but your local dentist says the problems extend even further. Therefore, if you have oral health issues, having a tooth extraction should be the last option considered. However, there are times when this is the only viable method. Read on to learn how to navigate both scenarios in the healthiest ways possible.
The Issues with Prolonged Tooth Loss
A tooth extraction will be your dentist's last resort for addressing a dental health issue because your teeth function on a symbiotic basis. Thus, they all rely on the shared tension produced by all of them being in their proper places.
Here's what can happen when even one tooth is missing for a prolonged period of time:
Super Eruption – Your teeth rely on both horizontal and vertical tension from the other digits to sustain their proper position and to remain stable. A super eruption occurs when there is no vertical pressure from a missing tooth above or below. As a result, the remaining digit attempts to locate the missing tooth by protruding from the gums, which can cause problems with occlusion (your bite).
Tipping – When an adjacent tooth is missing, the remaining one can begin to lean in the direction of the absent digit in an attempt to reestablish normal tension. Both tipping and super eruption can leave the gums exposed to food particles and bacteria, which can cause an infection.
Bone Loss – A final danger of extended tooth loss is bone degeneration. This again is based on the fact that your teeth rely on shared tension to be healthy and stable. So when even one tooth is missing, a message is sent to the jawbone to stop or slow down the production of new bone cells.
The Root Canal Alternative
One of the main reasons patients may need to have an extraction done is a severe toothache, which can be brought on by acute bacteria accumulation. An alternative – if the decay is treated in time – is to have a root canal procedure done.
Your dentist will make an incision into the infected tooth to gain access to the decayed tissue. He or she will remove it and then fill and seal the tooth, leaving it fully restored.
Replacing a Tooth with a Dental Crown and Bridge
If a tooth can't be salvaged, one option is to have a bridge placed. The process consists of the following components:
The Pontic – The pontic is another name for a prosthetic that rests in the space vacated by the extracted tooth.
Two Abutments – The pontic is held in place by forming a bridge, which means it is cemented to the adjacent teeth, both serving as abutments (or anchors). They are prepared by being crowned, which is the addition of tooth-colored, porcelain fixtures.
How a Dental Implant Can Help
Another route for replacing an extracted tooth is to have a dental implant placed. The process consists of your dentist surgically inserting a titanium post beneath the gumline and into the jawbone, which provides a level of stability and security only matched by your natural teeth roots.
After you sufficiently heal from the procedure, a restoration can be added, which leaves the tooth with an aesthetically-pleasing look and its full function.
If you are suffering from severe tooth pain or other issues that threaten your oral health, it's important to reach out to your dentist. Whether you need dental implants, a root canal or another form of restoration, he or she will fully examine you and find the best solution to leave you as healthy as possible.
About the Author
Dr. Timothy Vacek is a graduate of the University of Nebraska Medical College of Dentistry. For the past decade, he has taken pride in focusing on preserving his patients' teeth instead of rushing to extract them. When it's necessary, though, Dr. Vacek expertly replaces teeth at Amberly Dental with the most beneficial option for each patient. He can be reached for more information through his website.